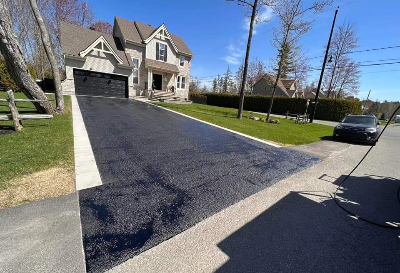 50$ à 500$ sur votre traitement d'asphaltage
Notre procédé de restauration d'asphalte permet de redonner un look d'apparence neuf à votre entrée, peu importe le problème. Beaucoup moins incommodant que le remplacement complet d'asphalte et beaucoup plus efficace que les produits offerts dans les magasins grandes surfaces, nos procédés de surfaçage, réparation et scellant d'asphalte sont exécutés par des professionnels soucieux de votre entière satisfaction.
Our asphalt restoration process can make your driveway look like new again, no matter what the problem. Much less inconvenient than complete asphalt replacement and much more effective than the products offered in big box stores, our asphalt resurfacing, repair and sealing processes are performed by professionals who care about your complete satisfaction.