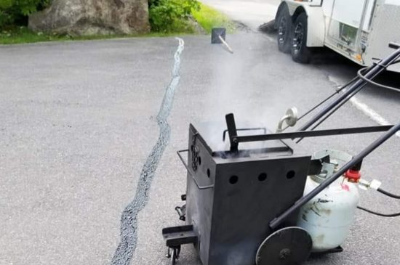 40 pied linéaire inclus à l'achat d'un scellant complet
Nous faisons la réparation de l'asphalte avec les meilleurs produits, les meilleurs outils, les meilleures techniques et le souci du travail bien accompli. Que ce soit à Montréal, dans l'Ouest-de-l'Île, à Laval, sur la Rive-Sud et les environs, nous nous déplaçons pour effectuer les réparations nécessaires, appliquer du scellant pour asphalte, ou pour répondre à l'un ou l'autre de vos besoins.
We repair asphalt with the best products, the best tools, the best techniques and the best workmanship. Whether in Montreal, the West Island, Laval, the South Shore and surrounding areas, we come to you to make the necessary repairs, apply asphalt sealant, or to meet any of your needs.