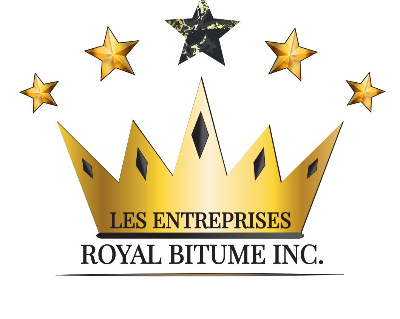 Royal Bitume Inc.
It's in the details that success is born, with our free return visit guarantee, the best products to protect your asphalt, our Quebec company stands out among many others. Royal bitume inc. offers a 5 star service without worries. We guarantee a meticulous and professional work. Asphalt subcontracting. Guarantee Royal Bitume stands out with its guarantee on all its services. Whether it is for a small or large project, we will adapt our guarantee to satisfy you. Visit the warranty tab to learn more. Royal Bitume does business with the best asphalt companies in the province of Quebec. Our specialists will satisfy every detail of your project. From the plan, to the preparation of the surface preparation or after service, we guarantee an impeccable job! Paving Asphalt paving prevents the appearance of premature cracks and fissures. It restores elasticity to the pavement and its original color. It is recommended to have maintenance done every two years to maximize its life span and save money on a complete replacement of your asphalt. Free return service We offer a fast and free return service We satisfy each of our customers efficiently and quickly. Cracks It is important to properly seal cracks to prevent them from growing. Sealing is a highly recommended process, as it prevents water infiltration into your soil. Not applying this procedure could cause a significant widening of the cracks already present. Weed control This process is often neglected by many contractors. Indeed, weeding your soil is very important to guarantee better results. We remove every bit of weed from grass or excess soil that invades your asphalt. Cold Asphalt When you have large cracks, we apply the best cold asphalt to fill them. This process allows your soil to have an extended life. Afterwards, we apply a bitumen that allows to waterproof the whole. In-depth cleaning A good cleaning of your asphalt is the key to have an optimal result. We use precise tools to remove every grain of sand, rocks and other dirt.

C'est dans les détails que né le succès, avec la garantie de notre retour  de visite sans frais, les meilleurs produits pour protéger votre asphalte, notre entreprise québécoise se démarque parmi tant d'autres. Les entreprises Royal bitume inc. offre un service 5 étoiles et sans soucis.  Nous garantissons un travail minutieux et professionnel.  ​      Sous-traitance d'asphalte.    Garantie Royal Bitume se démarque avec sa garantie sur tout ces services offerts. Que ce soit pour un petit ou un grand projet, nous adapterons notre garantie pour vous satisfaire. Visitez l'onglet garantie pour en savoir d'avantage. Royal Bitume fait affaire avec les meilleures compagnies d'asphalte de la province de Québec. Nos spécialistes satisferont chacun des détails de vos projets. Du plan, à la préparation de la surface ou l'après service, nous vous garantissons un travail impeccable! Bitumage Le bitumage d'asphalte prévient  l'apparition de crevaces et  de fissures prématurées. Il redonne de l'élasticité au pavage ainsi que sa couleur d'origine. Il est recommandée de faire effectuer un entretien tout les deux ans pour maximiser sa duré de vie et réaliser des économies sur un remplacement complet de votre asphalte. ​ Service de retour sans frais Nous offrons un services de retour sans frais et rapide Nous satisfaisons chacun de nos clients efficacement et rapidement. ​ Fissures Il est important de bien colmater les fissures pour éviter l'agrandissement de celles-ci. Le colmatage est un  processus fortement recommandée, car il prévient l'infiltration d'eau dans votre sol. Ne pas  appliquer cette procédure pourrait causer une élargissement importante au niveau des fissures déjà présentes. ​ Désherbage Ce processus est souvent négligé par plusieurs contractants. En effet le désherbage de votre sol est très important pour garantir de meilleurs résultats. Nous supprimons chaque partielle de mauvaises herbes de gazon ou de surplus de terrain qui envahit votre asphalte. Asphalte Froide Lorsque vous avez des crevaces importantes, nous appliquons la meilleure asphalte froide pour combler celles-ci. Ce processus permet a votre sol d'avoir un temps de vie prolongé. Par la suite, nous appliquons un bitume qui permet d'étanchéité le tout. Nettoyage en profondeur Un bon nettoyage de votre asphalte est la clef pour avoir un résultat optimale. Nous utilisons des outils précis pour désincruster  chaque grains de sable, roches et autres saletés.  
Aucun coupon trouvé !No Coupon Found!