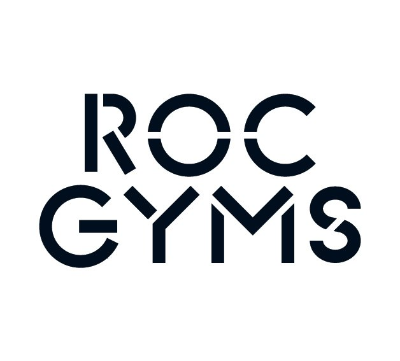 Centre D'escalade Roc Gyms
Founded in 1993 by climber and professional mountain guide François-Guy Thivierge, the Roc Gyms Climbing Center is the first climbing center established in Quebec. Located near the Coliseum and the Videotron Center, it is quickly accessible by all means of transportation (car, bus, bicycle and on foot). For the past 28 years, Roc Gyms has been a climbing center with 3 large bouldering gyms, a huge 13m climbing gym, an OJR Ninja Warrior training course made by Platinium RIG, and a crossfit style training gym all under one roof. New designs, new holds, our climbing walls are modified every month to offer a great diversity of movement, climbing and training. Roc Gyms has over 50,000 participants and visitors every year. We can accommodate over 200 people per day. The formula allows any kind of group to participate in activities during the day on weekdays and to welcome our regular members in the evening, and this at the best price. Open from 9am to 10pm, 7 days a week, Roc Gyms is ideal rain or shine for climbing and training your body and mind. It is a place, a community and also a unique ecosystem. Roc Gyms, where training is a game, where you progress at your own pace and without judgment, no matter what your level. Roc Gyms is known for its friendly and cool atmosphere, where everyone helps each other to achieve their goals.

Fondé en 1993 par le grimpeur et guide de montagne professionnel François-Guy Thivierge, le Centre d'escalade Roc Gyms est le premier centre d'escalade établi au Québec. Situé près du Colisée et du centre Vidéotron, il est accessible rapidement par tous les transports (voiture, autobus, vélo et à pied). Depuis 28 ans, le Roc Gyms est un centre d'escalade réunissant sous un même toit 3 grandes salles de blocs, une immense salle de voies de 13m, un parcours d'entrainement OJR Ninja Warrior réalisé par Platinium RIG, un gym d'entrainement style crossfit. Nouveaux designs, nouvelles prises, nos murs d'escalade sont modifiés à chaque mois pour offrir une grande diversité de mouvement, d'escalade et d'entrainement variés. Le Roc Gyms, c'est plus de 50 000 participants et visiteurs à l'année. Nous pouvons accueillir plus de 200 personnes par jour. La formule permet à tout genre de groupe de participer à des activités le jour en semaine et d'accueillir en soirée nos membres réguliers, et ce au meilleur prix. Ouvert de 9h à 22h, 7 jours sur 7, le Roc Gyms est idéal beau temps mauvais temps pour grimper et s'entrainer le corps et l'esprit. C'est un lieu, une communauté et aussi un écosystème unique. Le Roc Gyms, là où l'entrainement est un jeu, où tu progresses à ton rythme et sans jugement, peu importe le niveau. Le Roc Gyms est réputé pour son ambiance amicale et super cool, où tous s'entraident pour réussir leurs objectifs.