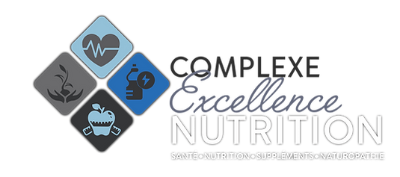 Complexe Excellence Nutrition sabrevoie
Complexe excellence nutrition is an entirely Quebec company that adapts and understands your needs. Customer satisfaction is at the heart of our company. We sell dietary supplements, vitamins, proteins, natural products, protein diets, protein products of all kinds, fat burners and pre workout. In addition, the services of a naturotherapist are available for you. Elisabeth Desbiens: CEO Passionate about health, Elisabeth decides to deepen her knowledge and to follow private training as a naturotherapist in order to meet her need for personal and professional fulfillment. It has been accredited by the ANQ since 2016.

Complexe excellence nutrition est une compagnie entièrement Québecoise qui s'adapte et qui connaît vos besoins. La satisfaction de la clientèle est au cœur de notre compagnie. Nous vendons suppléments alimentaire, vitamines, protéines, produits naturels, diètes protéinés, produits protéinés de toutes sortes, brûleurs de graisses et pré workout. De plus, les services d'une naturothérapeute sont disponibles pour vous. Élisabeth Desbiens : PDG Passionnée par la santé, Élisabeth décide d'approfondir ses connaissances et de suivre une formation au privé comme naturothérapeute afin de répondre à son besoin d'accomplissement personnel et professionnel. Elle est accréditée par l'ANQ depuis 2016.
Aucun coupon trouvé !No Coupon Found!