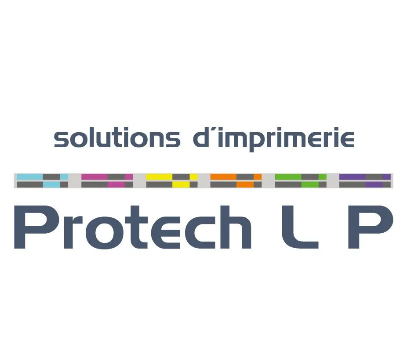 Protech LP
The Protech L.P. Team is proud to offer you a complete printing solution. as your need either a corporate brochure, stationery or even a postal expedition, Protech L.P will take care of everything down to the smallest detail. Thanks to our various business partnerships, it is up to us possible to print even quantities colossal in a very short time and to ship work anywhere in Canada, United States United and elsewhere in the world. Our team of experts combined with cutting-edge technology allows us to offer a return that meets and even outperforms industry standards. Already 15 years at the service of many companies, we intend to become your business partner in printing for future years.

L'Equipe Protech L.P. est fière de vous offrir une solution d'imprimerie complète. Que votre besoin soit une brochure corporative, une papeterie ou même une expédition postale, Protech L.P s'occupera de tout dans le moindre détail. Grâce à nos différents partenariats d'affaires, il nous est possible d'imprimer meme des quantité colossales dans des délais très courts et d'acheminer le travail partout au Canada, Etats- Unis et ailleurs dans le monde. Notre équipe d'experts jumelée à une technologie de pointe nous permet d'offrir un rendement qui rencontre et même surclasse les normes de l'industrie. Déjà 15 ans au service de nombreuses entreprises, nous comptons devenir votre partenaire d'affaires en imprimerie pour les annéées futures.
Aucun coupon trouvé !No Coupon Found!