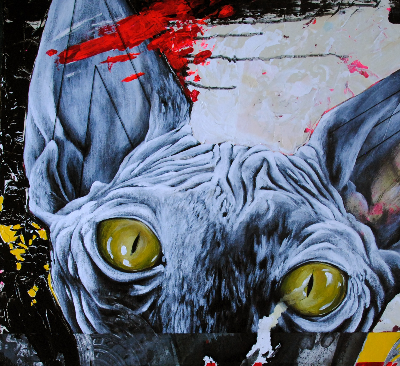 Ki artiste peintre
Diplômée de l'Université du Québec en enseignements des arts visuels et médiatiques depuis 2011, j'enseigne présentement à des jeunes âgés entre 12 et 17 ans. J'essaie de partager ma passion tout en les sensibilisant à la richesse des arts par la découverte et l'exploration. L'art est pour moi bien plus une passion. Il me permet de me sentir vivante, de respirer, d'avancer. Je me suis donnée le droit d'explorer durant plusieurs années même après la fin de ma formation avant de me lancer dans la vente d'œuvres et de produits dérivés. Je me suis longtemps cherchée. C'est aux alentours de 2017, suite à un arrêt de travail, que j'ai vraiment senti quelque chose débloquer. J'avais un travail intérieur à faire. Mes explorations artistiques, malgré les nombreuses remises en questions, m'ont rempli d'émotions pures et d'une grande paix.

Graduated from the University of Quebec in visual and media arts teachings since 2011, I currently teach young people between 12 and 17 years old. I try to share my passion while making them aware of the richness of the arts through discovery and exploration. Art is for me much more than a passion. It allows me to feel alive, to breathe, to move forward. I gave myself the right to explore for several years even after the end of my training before launching into the sale of works and derivatives. I searched for a long time. It was around 2017, following a work stoppage, that I really felt something unblocked. I had an inner work to do. My artistic explorations, despite the many questionings, filled me with pure emotions and a great peace.
Aucun coupon trouvé !No Coupon Found!